I LOVE Richmond, and I love summer, but I'm not gonna lie- by August, the heat and humidity start to get a little old. Whether you have younger kids, for whom the break from school is starting to get a little boring, or you feel like you've done all the summer things and you're just ready for a change…
Here are a few things you may not have done, that just might make the last few weeks of hot RVA summer a little more bearable.
Did you know Richmond is the ONLY city home to Class II-IV Rapids? Get wet with RVA Paddlesports or Riverside Outfitters on a raft, a kayak, or a paddle board!
If the kids are bored, everyone's SO HOT, and there's just nothing to do, get yourself to the drive-in! The Goochland Drive-In always has great movies, you can fill a carload for $25, there's great food that's not going to set you back tons of money, and a playground if you have littles (or bigs) that have a hard time sitting still, they can get a little energy out.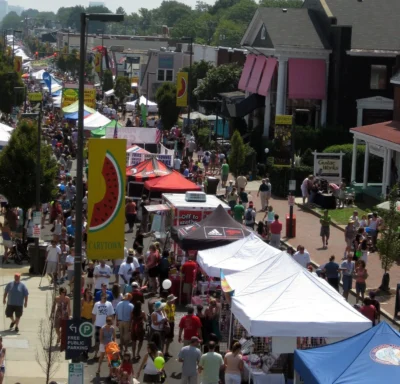 It's HOT, but it wouldn't be summer in Richmond without a day at the Carytown Watermelon Festival. Head to Carytown on August 13, from 10-6 for music, vendors, fun, and of course, all the watermelon you can eat.
Speaking of fruit, picking berries won't help you beat the heat, but you will get berries, and that's better, right? Picking dates are up for August at Agriberry Farm, but book soon, because space is limited. Go get you some raspberries!!
Want to wander in the cool, solo, with a special someone, or with the whole family? There are so many museums here, it's almost impossible to list them all, but here are a couple that may be a little lesser known.
Enjoy the rest of the summer, and stay cool and hydrated out there!