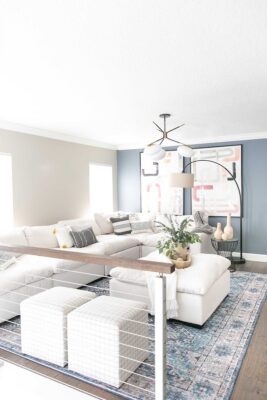 Today, I'm diving into an important topic that could make a big difference in the amount of money you net from your home sale.
If you haven't been living under a rock, you probably know the market is HOT. There are more buyers who need houses than houses for sale. That means your home is in demand and it's not even listed yet! That sounds like great news for you, doesn't it? It is!
As a result of this market, I know there are lots of potential sellers thinking… "Hmm maybe we should just put a sign up in the front yard and see what happens."
The truth is, the worst thing you can do as a seller in a hot market is to go it alone on the sale of your home. So before you head to the local hardware store for that "For Sale By Owner" sign, keep reading…
I know you're doing the math and figuring out how much selling your home on your own could potentially save you… but I wanted to shed some light on a few important things to consider before you decide to go that route.
If you're looking to the internet to determine that perfect listing price, you could be losing a significant amount of money. Online home values aren't always entirely accurate which means basing your list price on what the internet is saying could result in you leaving money on the table. Remember, those online "valuation" tools are just guessing, because they haven't been in your home, or anyone else's. They don't know that you just redid your bathrooms, or that the neighbor did not.
Contracts and negotiations can feel like a foreign language if you're not a real estate professional. Not understanding how to navigate these or have someone work in your best interest could result in sticky situations and money lost.
Demand – when you're in a hot market, one of the greatest benefits to the seller is that they're typically in the driver's seat. When there are more buyers than listings for sale, your house can spark a bidding war when it hits the market. However, without an agent helping you prep your home for the market, price it strategically, market it with a variety of methods and really get it out there, you can really miss out on that demand. You might have a buyer or two, but that isn't going to drive the price up (and get you an offer with the best terms) like it would if you had someone working for you.
The best advice I can give to someone thinking about selling is this – Before you make the decision to do it alone, do some research and find an agent who has good reviews, comes highly recommended and who you can learn something about before reaching out. What does their experience look like? What are their clients saying? Schedule a consultation with them to see how they can help you net the most money possible from your home sale.
Successful home selling is rooted in doing your research and making smart decisions that are going to position you in the best place possible when your house hits the market! (And I'm here to help!)