Spring is finally here, but the spring market feels like it's been here for a while. If you have been paying any attention at all to the real estate market lately, you probably have heard a good bit about multiple offers, prices increasing, interest rates, and short days on market. But what does it all mean, and what does it mean for YOU and your real estate goals?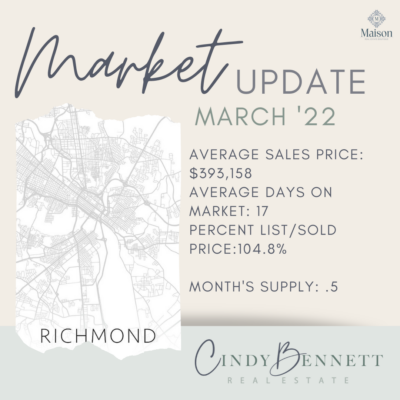 I'm going to break down some of the info here for you, and give you my assessment (based on experience and research, but obviously not guaranteed) on what it all means, and how it impacts you.
I've heard lots of people say they've thought of waiting to buy until the market cools, or until it "crashes." Here are my thoughts on that: the market is unlikely to "crash," at least not anytime soon. This is not a bubble in the sense of the last bubble ('06-'08). The problem there was primarily that lenders were loaning money to anyone, with very low standards proving they could pay it back.
The market now is really a product of a few factors-
The last bubble burst, putting some builders out of business, and causing most to slow down or stop building "spec" homes completely.
A whole new generation of buyers has dropped into the buying pool (Hi Millenials!)
Rates have been at all time lows for the last couple of years (yes, they have ticked up a bit, but they are still comparatively low to the "average" market.)
Covid/quarantine/work and school from home…the list goes on regarding how we live in our homes, and how that has changed over the past couple of years, so more people are moving to accommodate those things.
In the end, this crazy market is really a result of basic supply and demand. There are simply not enough homes for all the people who want or need to buy a home.
So…will prices go down? Well, my thought is that prices won't go down anytime soon. The good news? They likely won't continue to increase at the same rate as they have been.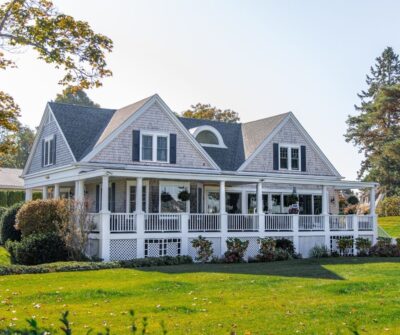 If you're a buyer, what does all that mean?
Well, my sentiment is always that if it's the right time for YOU to buy, it's a good time to buy. That is to say, sometimes there's no way to "outsmart" the market if you're buying a home to use as your primary residence. If you're going to be paying to live somewhere, and you usually are, you may as well be paying towards your own equity, rather than someone else's. Even if rates are higher than you'd like. You can always refinance if/when they go down again.
If you're looking to buy an investment property, that's a trickier thing, because there aren't a lot of deals happening right now. (There are some, though, so it's not impossible!)
In either case, talking through the possibilities, and the market conditions, in the area you're looking, BEFORE you find that place you want to call home, is invaluable in this market. The most important things you can do when buying in this market:
Have realistic expectations (many people are writing 4-6 offers before they're getting to one that "sticks")
Have a plan (know how much you can and are willing to spend, how much of a down payment is reasonable, and what your payments will be)
Be ready to move forward quickly (and have all of those ducks in a row, including a pre-approval letter from a lender) when something comes on the market that you love
If you're selling- yes, it is still a great time to sell, and things are going very quickly, often with few contingencies, and in many cases, OVER the asking price.
That doesn't mean you can just throw a sign in the yard, though! Doing the prep work to get your home ready still makes a difference if you want to maximize the offers and the final selling price. This means cleaning, maybe a bit of yard work, staging, and overall, just making sure your house shines in its best light.
It also means working with an agent who uses professional photography, who will do all the same things to market your property in this market that they will in a less "hot" market, and who will walk you through those things that will maximize the return on your investment.
The difference that will make really is surprising, and can mean the difference in 5 offers vs 25. But, you say, "we can only accept one, though." True. But having more competition pushes everyone to build a better offer, giving you better terms, and a better price. Trust me. It's worth it.
Do you want more details on the market or the neighborhood where you live (or want to live?) Reach out to me. I'd love to help you navigate the process, or just help you determine if it is a good time to buy or sell.