Spring has sprung, and that means outdoors, gardening, and making sure your curb appeal is on point.
Whether you've lived in your home a while and just want a refresh, have a new home that you want to "make yours," or you're getting ready to sell and need to give the exterior a little makeover, it is definitely curb appeal season.
Here are 5 easy (and inexpensive) ways to boost that curb appeal, regardless of your reason.
Clean up your yard. (Yep, just like you clean your house!). Get those old leaves and sticks up and out of the way. Obviously, adding a little color in the form of some flowers (even potted ones at the entry or at the sidewalk) makes a difference.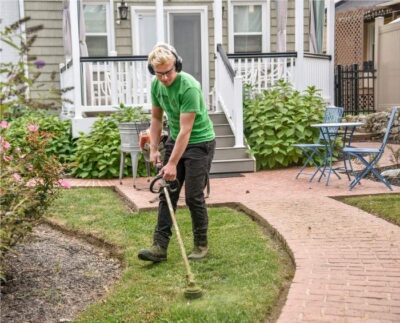 Fresh mulch. I cannot stress the importance of this more! It's like new carpet for your yard? Big plants? Mulch them. Small plants? Mulch them. No plants? Yep. Mulch makes even those empty beds look better. Pro tip- the darker the better. It always looks fresh.
Give that front door a makeover! A fresh coat of paint in a great color (or even a shiny black) goes a long way towards freshening up the curb appeal of your home in any season.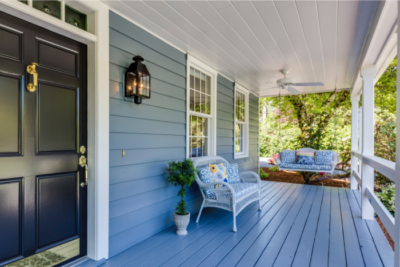 New lighting. Don't underestimate the difference a little new lighting can make. Low voltage or solar landscape lights, a new lamp post, or more on trend sconces at the doorway. Trust me, even if you have to have an electrician come to do the install, these updates have a great ROI.
Roll out the welcome mat! Add a fresh, new doormat and make sure you clean any cobwebs and touch up trim paint if necessary.
Are you thinking of doing a little curb appeal overhaul? What's your first step?