Enter my first ever Great Big Thank You Giveaway!
2022 has been a pretty fantastic year, and that's in large part due to you, my clients, friends, and followers. I'd love to say thank you, and what better way than a great giveaway!
I'll be giving away a Solo Stove Bonfire 2.0 to one lucky soul, so here are the details!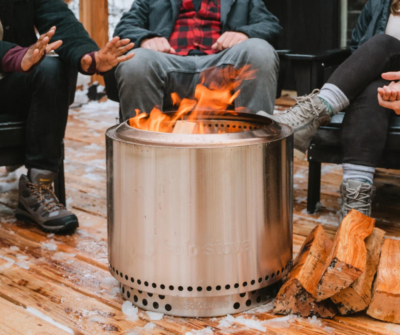 How to Enter:
1) Buy or sell a home with me between January 1 and November 15, 2022. (4 entries)
(Yes, you get 8 entries if you bought AND sold with me this year!)
2) If we've worked together, leave me a review on Google or Zillow! (Obviously, a great review is preferred. I always say, "If you have a bad experience, tell me. If you have a good experience, tell everyone!") (2 entries)
3) Subscribe to my YouTube channel between now and November 15, 2022 (2 entries)
–

When you subscribe, just take a screenshot and send it our way!
If you've done any/all of the above this year, you're already entered! 
All entries will be entered into a drawing to win a SOLO STOVE Bonfire 2.0!
Contest ends at midnight November 15th and I will draw the name of the winner LIVE on IG November 16th at noon!
I can't thank you enough for your business, your kind words, and your referrals!
**The finer fine print. You must be local to win, and all entries will be verified.