So… Maybe you just bought a house that has a few projects (or is one big project). Maybe you're selling your house, and you need to do some updates to make sure you get top dollar. Or, maybe you love your current home, but just need a little something to make it fit your life and style right now.
Unless you're Chip and Joanna, you'll probably need to hire a contractor. But where do you even start?
Never fear, I'm here to help. Follow this process, and while I can't guarantee a totally stress free result, I can pretty much assure you that you'll have a better experience than if you don't.
FIRST STEPS
Have a plan of what you're doing. Major kitchen renovation? Small bathroom renovation? Or maybe you need a full blown addition. Odds are, the project is going to dictate the contractor you use.

If you just need a new vanity and lighting in the bathroom, you are probably going not going to want to use the company that builds mega additions on luxury homes. The job is just going to be too small for them.
Ask for recommendations from people you know who have used a contractor for (ideally) a similar job, a contractor (electrician, plumber, etc who may work with someone they like). Ask WHY they would recommend them, too!

Ask me! I work with different folks all the time, and I know looooootttts of people, who do almost everything. I don't get anything from them from the referral, but I work with them enough that I know they'll treat my clients right.

I always recommend getting quotes from 2, or ideally, 3, contractors for your project. Not just because the prices can be drastically different, but also because you are absolutely going to feel more comfortable with one. (And trust me, if they are going to be in your home, and you have to communicate a lot, this matters more than you realize.)
ONCE YOU DECIDE ON A CONTRACTOR (or you're close to deciding!)
I talk to people all the time who have never hired a contractor before, and don't even know where to start, what to ask, or what their expectations should be. Interestingly, I've talked to lots of contractors over the years who have a similar problem. So, I've put together a list of where to start when you have narrowed down your project, or when you are still deciding on that contractor.
QUESTIONS TO ASK!
What is your process/plan for this job? How do you work? (There's no right answer here, but their answer should "feel" good to you.
What is the timeframe for this project? When can you start, and how long with it take to finish?
What is included in your quote? (Is there anything you, the customer, needs to provide? If someone gives you a great deal on painting, but you have to purchase all the paint, make sure that it's still a good deal.)
Will they take care of all the permits, and perform all the work to code? (This seems like it should be a given, but trust me, it's not.)
Do they have tradespeople on staff, or do they subcontract those? (Plumbers/electricians, etc)
How often with the person/someone in charge visit the job to oversee?
Who will be your main point of communication? How will they communicate? If you are more easily available by text, and they only call, or email, make sure you are able to land on a way that works for everyone.
How often will they update you on progress?
What materials will be used? Make sure those are laid out in the contract, IN WRITING. Don't assume that "wood floors" mean the quality of floors that you want. Get the specifics.
Where will they be doing their sawing/trim work, etc? How will they deal with dust, etc inside the house? (Generally speaking you want people doing the sawing, drilling, etc, outside, or in the garage. NOT in your living space.)
What will be the level of finishing? Are they going to add new trim/replace trim, etc, and paint it? Are they going to redo your whole bathroom, but leave the old vent fan from 1974? (If you want that, it's one thing, but don't assume EVERYTHING will be new if you don't ask.)
These are really just a few things to get you started. If you have a project in mind, get super clear on a list of your expectations before you meet with anyone, and most definitely before you sign a contract.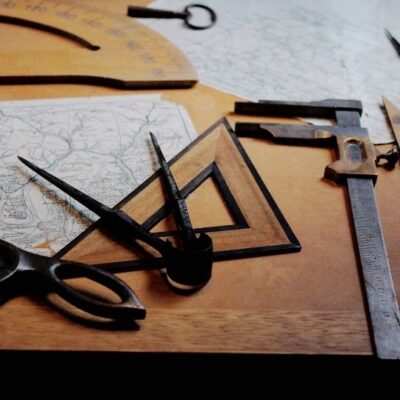 And remember, like I always say- when you're looking for contractors,
Cheap, Fast, or Good. You can only get two. Never all three. What do you choose, and how involved do you want to be? 
Got more questions? I'm happy to answer them, or point you in the direction of great people, if I'm able!