I've got some good news if you've been thinking of buying a home, and the last couple of years have proven to be just too stressful. The market that has been so consistently crazy for the past couple of years is finally starting to calm a bit, making the buying process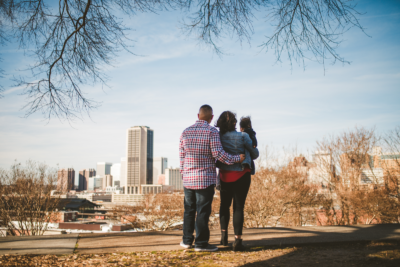 just that much less stressful.
While we are still in a seller's market here in the Richmond area, the wild times of no inspections, no appraisals, and multiple offers driving prices way over asking seem to be waning, and at least a bit of negotiating power is coming back to buyers.
Here are a few of the things we haven't seen in a while that are a sight for sore eyes if you're buying:
Negotiation and Contingencies are back! 

According to a recent survey done by the National Association of Realtors®,  Homes that sold at- or above-asking price peaked at 82% in Feb. and March of 2022 when mortgage rates were below 4% and dropped to 69% for homes that sold within the last month when rates hovered near 6%.

By contrast, the share of sellers who sold below-asking jumped from 18% in Feb. and March 2022 to 31% for those sold within the last month.

Additionally, 92% of all recent sellers accepted some buyer-friendly terms. Those included:

41% Accepted some contingencies in the contract (appraisal, home inspection, home sale, financing, etc.)
32% Dropped the price because the home didn't meet appraisal
32% Paid for some or all of the buyer's closing costs
30% Had to be flexible on the ideal timeline for closing
29% Paid for repairs to the home after the appraisal
28% Were not able to rent the home back after close despite asking to
How about an inspection?

An inspection is always a great idea. Remember, Virginia is "buyer beware," meaning unless there is a material defect, sellers don't have any disclosures they are required to provide. (And trust me, not everyone understands what "material defect" means.) Over the last couple of years, we've seen fewer and fewer inspections requested as buyers with stiff competition try to make their offers more appealing to the sellers.
Of sellers who sold in the last month, 95% reported that the buyer requested a home inspection, up from 82% of those who sold 6-12 months ago.
More than twice as many buyers of homes that sold in the last month asked for repairs as a result of the home inspection (67%) compared to homes that sold 6-12 months ago (31%).
The number of surveyed sellers who refused to pay for any repairs during that time dropped from 8% to zero.
Keep in mind, we are still in a low inventory market, and most homes are still selling quickly. However, in our area at least, we are seeing fewer double digit multiple offer situations, and more where there are just a few. Every neighborhood is different, and every home is as well. Those homes that are totally "done" are still selling pretty competitively, but there are opportunities in this market for buyers. 
If you're selling, checking all those boxes for things buyers love is starting to make more of a difference than it has, and knowing the market conditions and how to price accordingly is important again. Homes are still selling, and selling well, so don't despair that you've missed your window. You haven't!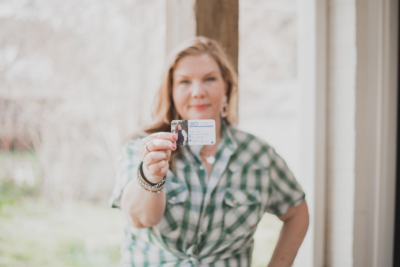 Whether you're buying or selling, I'd love to talk to you about your individual real estate goals and how to help attain them.
Give me a call!